ongoing performance projects
Continuous Outfit – Altered Daily
A critical reperformance project running from April 17, 2021 to April 17, 2022, working with scores by Yvonne Rainer and Linda M. Montano.
For details, see the project page here!
critical reperformance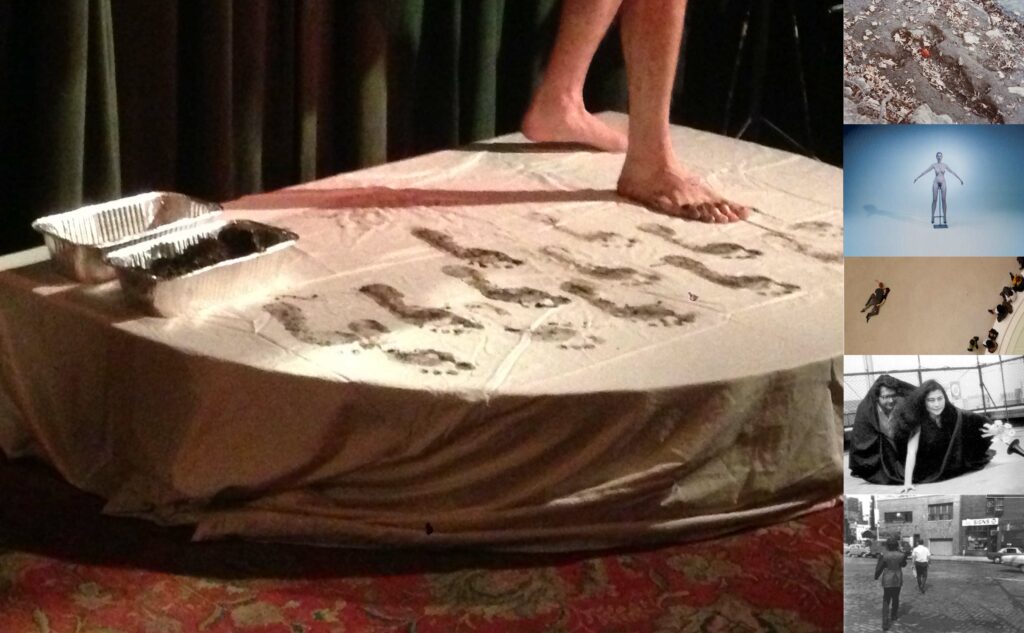 A series of performances, since 2010, re-bodying classic and neglected performance scores, as an analytic practice and to maintain them as living repertoire. Reperformance as an engaged exploration of a living repertoire, as a way to continue and expand the possibilities opened by a particular score; as a way of thinking with, through, and about performance works by way of the body; as a form of connection with the creator of a piece and its past audiences, across time and distance. An exploration of the effects of translating performance scores from cisgendered and straight bodies onto 'perverse' bodies of various kinds (transgender, queer, BDSM-experienced, etc.), from private gallery spaces to public sites, and from isolation into social practices. So far including works by Carolee Schneeman, Yoko Ono, Tino Seghal, Ana Mendieta, Andy Warhol, Marcel Duchamp, Joan Jonas, and Marina Abramović (among others).
https://criticalreperformance.org
JUST LIKE THAT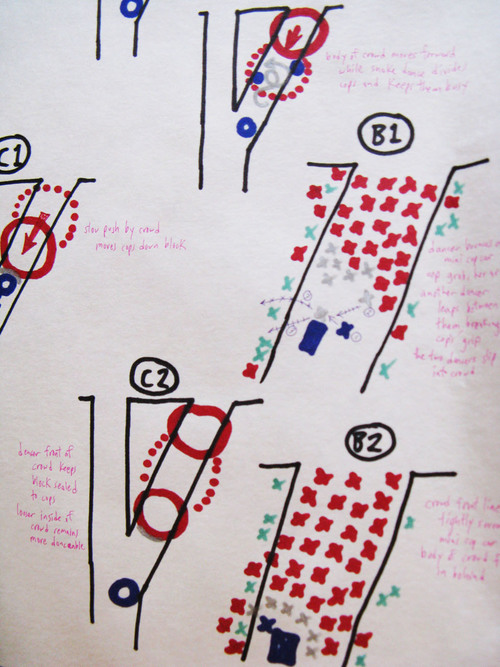 A militant research and toolkit project exploring embodied dancing knowledge and its concrete uses in justice movements. What we know as dancers – in clubs, on stage, in the studio, in ritual spaces – can expand what we can do, and what we can get done, through collective action. When we take 'the choreography of social movements' seriously, through collaborative approaches to shaping our bodily presence in public space, we learn new tactics for confrontational street actions, as well as new models for non-verbal group communication and decision-making. JUST LIKE THAT develops strategies to articulate what our bodies already know and investigates approaches to refining it and passing it on.
The Aftselakhis Spectacle Committee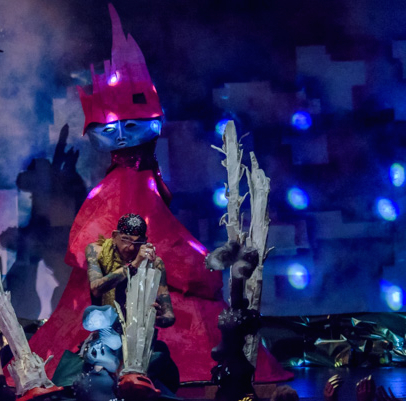 The diasporist, abolitionist, mixed-ability, intergenerational, queer & trans – and very, very maximalist – collective that puts on NYC's largest non-hasidic purimshpil. An annual collaborative process creates an original show for the carnival holiday, inspired by and supporting the justice movements of our city and beyond.
https://spectaclecommittee.org
IG: @purimnyc – FB: @spectaclecommittee
selected current repertoire
abolition pardeh for Brown & Tubman
Cantastoria with a single image, Persian style, about the militant abolitionist tradition and resistance to white supremacy. Different performances have focused on the so-called "New York Slave Conspiracy" of 1741 and on the everyday anarchist practice of black women & girls documented in Saidiyya Hartman's Wayward Lives, Beautiful Experiments.
Rachel Says
Cabaret act based on Lou Reed's series of "trans women in my life tell me things" songs.
underfoot
Cantastoria with songs by Marc Blitzstein, about everyday trans dyke life, from economic precarity to police entrapment.
a classical education
Cantastoria with text by Anna Margolin and images by Lorenza Böttner, about receiving an education never meant for folks like you.
[lesbian body]
Smell-based performance using text from Monique Wittig's poetic experimental novel "The Lesbian Body".